Granfondo degli Squali 2019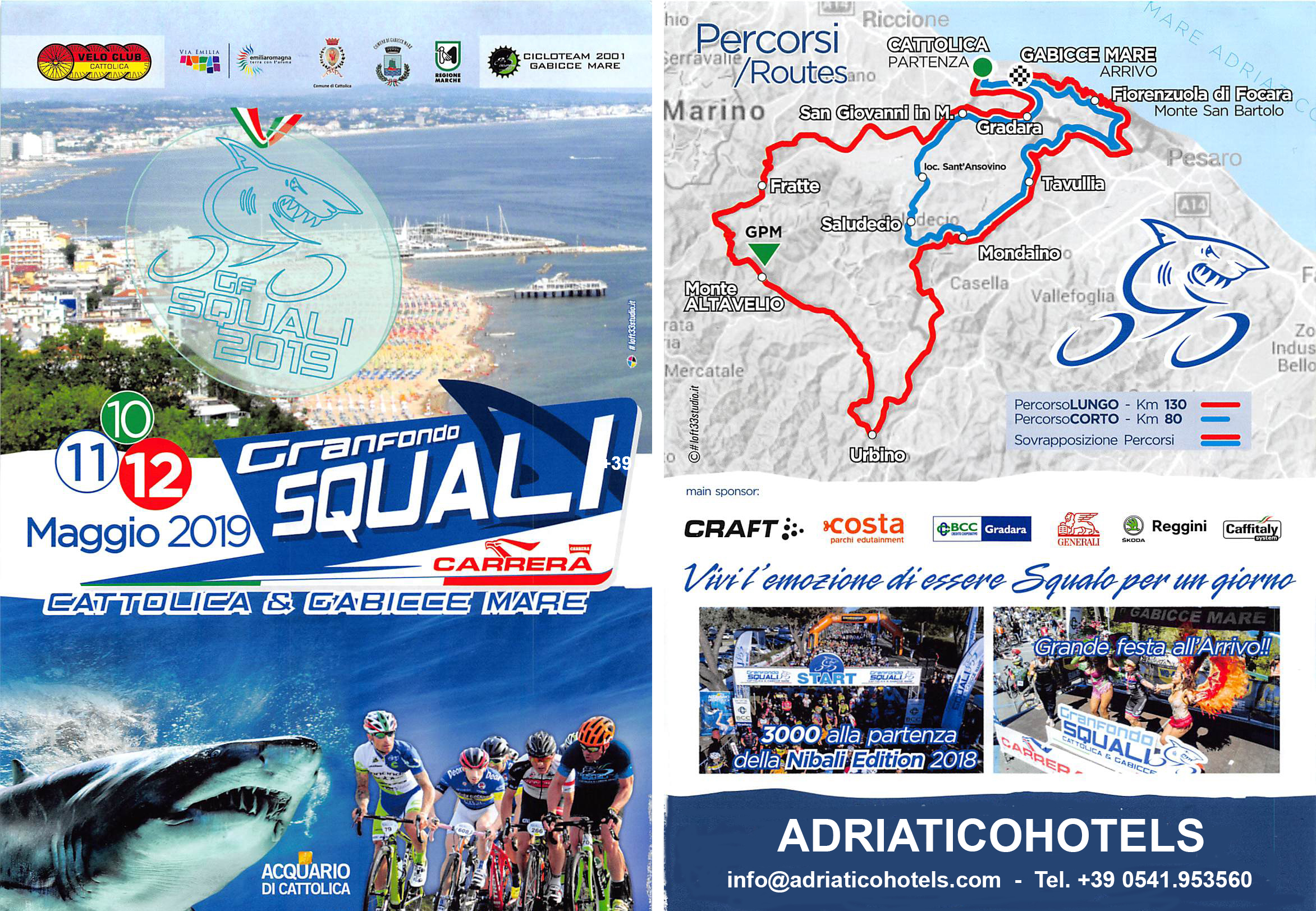 The towns of Cattolica and Gabicce Mare have the pleasure of hosting the 5th "GRAN FONDO DEGLI SQUALI" on 12 May 2019, (Italian championship cycle race and part of the Romagna Challenge 2019 circuit).
The "GRANFONFDO DEGLI SQUALI" project was founded along the routes of the Giro d'Italia cycle race and consists of 2 hard, challenging and at the same time, fun routes:
the long route is around 130 km and the short one is about 80 km, and features some fantastic countryside sections (San Bartolo Natural Park, Urbino), including the hills and coastline of the Marche and Romagna regions.
The double start is set for 8:00 and 8:20 from "PARCO LE NAVI" in Cattolica, with the finish in Gabicce Monte, with a fantastic meal of grilled fish.